essie.com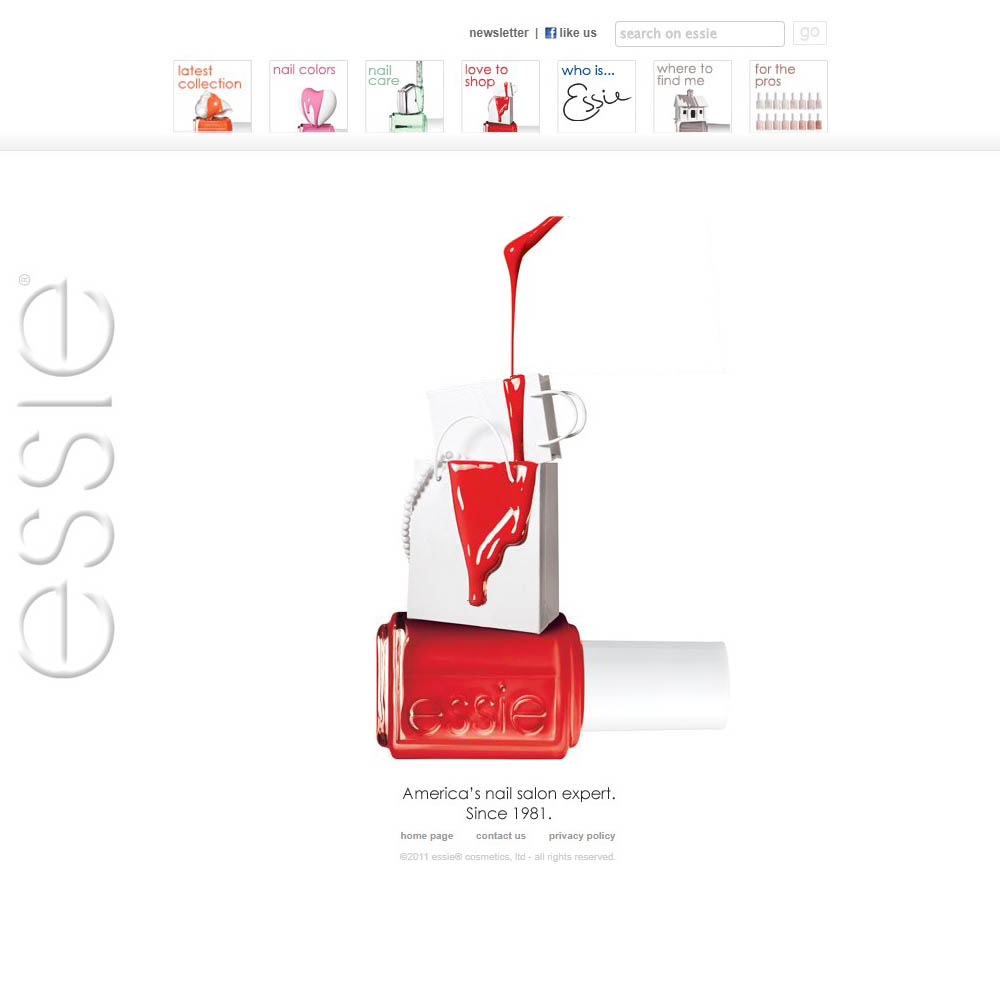 L'Oréal is the world's largest cosmetics company and has developed activities in the field concentrating on hair color, skin care, sun protection, make-up, perfume, and hair care. (Essie is owned by L'Oréal Group).
Transitioned essie.com to L'Oréal's navigating branding and political demands by overhauling the website under budget and within a small time frame of 3 months.
Coordinated the exploration for the logistical and political possibility to fulfill e-commerce requests.
Determined a solution that would resolve all concerns by implementing shopping cart transfer, which sends items directly to a vendors shopping cart.
Formulated a development plan to ensure a time-sensitive delivery on the scope of work, including the transition of branding, e-commerce and website architecture.
Years prior to the acquisition of Essie Cosmetics by L'Oréal.
Orchestrated the evolution for Essie.com's digital presence from a branded property to a fully functional e-commerce property, generating to over $900K per year in revenue within 3 years.
Designed and managed the development of two Essie website releases; managed the integration of the e-commerce order processing and ERP system; boosted fulfillment capabilities by 150%.
Managed product initiatives with the marketing leadership; managed timelines and milestones, allocation of resources, the delegation of tasks for technology consultants, tracking progress and ensured deliverables, email campaigns (A/B Testing).
Managed web assets and content; improved customer acquisition, retention, and loyalty; monitored analytics for trends and statistics.